Water curtain, water scrubber, dry filter, down draft, side draft, pressurized, negative pressure are the various type of paint booths Blastclean can design, manufacture and supply of size as required by customer. Paint booth can be supplied with material handling system like trolley, roller conveyor, slat conveyor, monorail etc.
Dust collectors are one of the main parts of shot blasting machines. Following are the types are supplied
A. Down Draft
Paint booths are designed with proper air flow and over spray arresters. The airflow is designed with air flowing from side top of the booth towards bottom sides and to direct paint over spry over the filters. This will give maximum comfort to the operator and will maintain continuous fresh air movement in the booth. Paint over spray is been arrested by filters thus fresh air is exhausted through ducting to the atmosphere.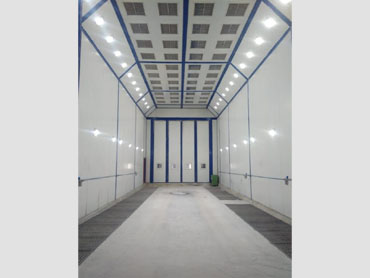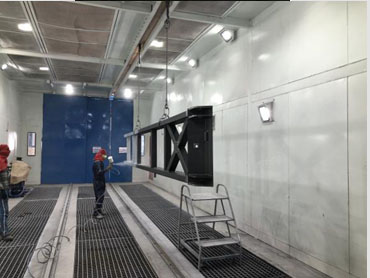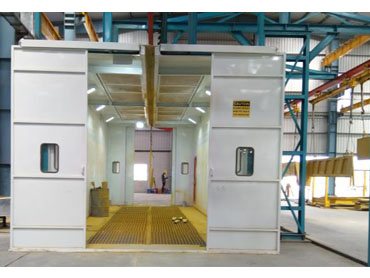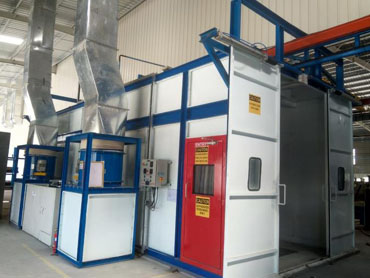 B. Semi down Draft/Side Draft
Paint booth is a semi down draft, dry filter type paint booth where the air follow is from top to bottom. Fresh air is sucked from the roof of the booth where inlet filters are provided to filter the air. Extraction chamber which is fitted with disposable type paint booth filters is fitted on side walls at bottom level are connected to exhaust blowers. Down draft is created and fumes and overspray is directed through the filters.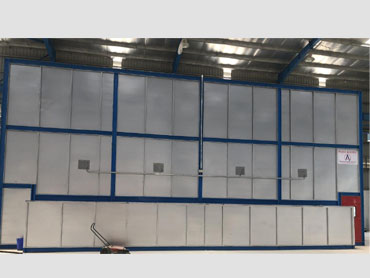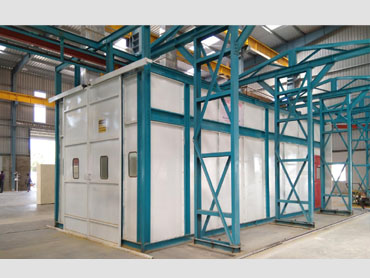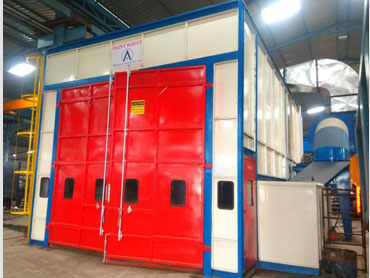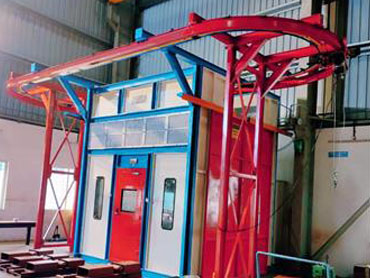 It uses water as a filtration medium instead of dry filters. A constant and uniform stream of water collects the over spray paint particles from the air. The sludge collected in the water tank is cleaned and disposed of regularly.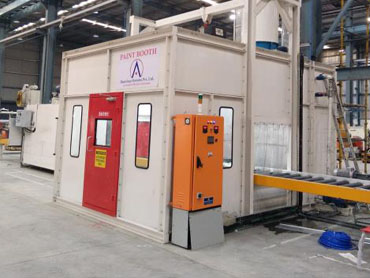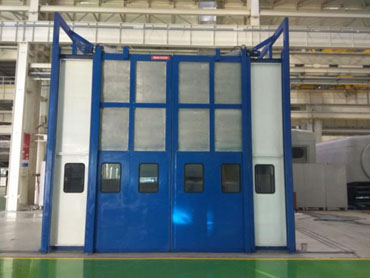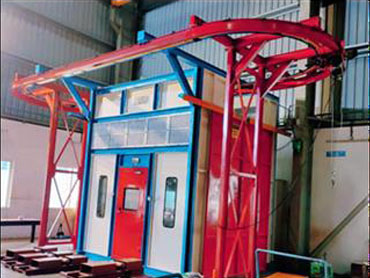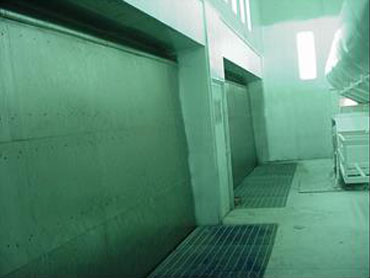 Fume extraction systems are supplied to the various industries some of them are:
1. Rubber Industry.
2. Tobacco Processing.
3. Color and power industry.
4. Automobile industry.
5. Big Paint Shops where paint booths is not possible to install.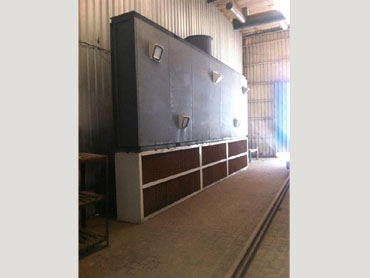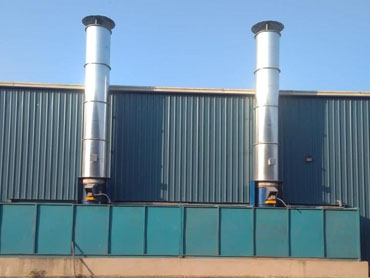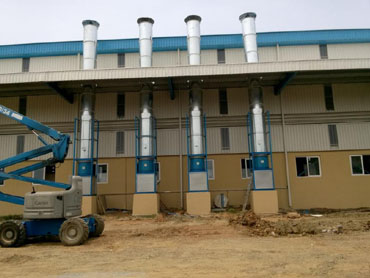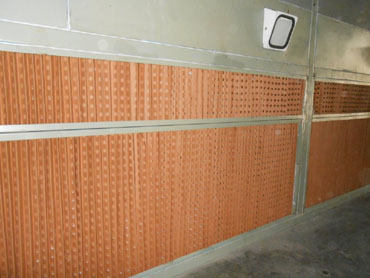 Pretreatment is a chemical process of surface preparation mostly used on cold rolled steel. It can be designed with dipping or spray type depending upon the size of job and process requirement. This equipment is one point solution for painting and drying. The finishing lines are integrated with handling pre-cleaning, pre-treatment, painting & drying systems. Job once loaded onto the conveyor will come out after completing all process. These lines are designed with roller conveyor, trolley as well as monorail conveyor system. Options can be provided for automatic spray painting which can be designed as per the size of job and requirement pf end user.